AKASHIC RECORD READING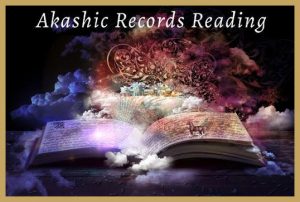 The Akashic Records are the energetic records of all souls about their past lives, the present lives, and possible future lives. They are the Source of All Knowledge. At the time we make the decision to experience life as a Soul, there is a field of energy created to record every thought, word, emotion and action generated by that experience. Each soul has its Akashic Records, like a series of books with each book representing one lifetime. They also contain our collective wisdom.
For all of the Akashic Readings, Stephanie retrieves the information from your 'soul record' from the Akashic Records. To provide your answers to your questions in relation to your chosen reading. Stephanie connects with your loved ones, masters and spirit guides whom help to keep you on track with paths which align with your soul and life lessons.
All Energy readings conducted by Stephanie Ajna, will be completed and interpreted to the best of her ability with honesty, integrity and respect. She is a intuitive, channel and will strive to provide you with guidance, insight, and answers to your questions, to assist and empower you to make your own life path choices and decisions at your own discretion. Readings will be delivered in a compassionate and non-judgemental way.
Questions may be refused that are considered unethical or over steps professional boundaries.
Stephanie Ajna will assist in rephrasing the question/s to empower and provide the best positive outcome. She doesn't give predictions, as nothing is set in stone. As we are the creators. You have your own free will to make decisions at your own discretion and have the power to change your future.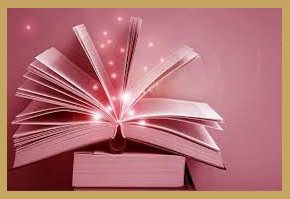 Can I receive Akashic Record Reading from distance?
Yes. There is no need to be physically present. A convenient time is set for you via telephone, skype, messenger or zoom. The process is interactive and additional questions may arise during the delivery. The Delivery is via telephone within Australia at a convenient time for you. You are most welcome to record your reading if possible or alternatively take down notes, as the information can be a lot to take in.
I'M IN! I'M READY T0 ACCESS THE AKASHA
"Steph is an Akashic Records powerhouse.  I came with my questions and she and the Records gave me so much beauty and wisdom.  Every session with Steph has been a gift from the divine."  – Paula, Spain
"Steph is an incredibly gifted and open channel.  She holds space with tender ness and offers deep clarity.  Working wit hher was affirming, heart-opening and an absolute delight."  – Ruby, AUS
"I loved my session, I felt so much lightness, affirmation and release!  Steph radiates love and compassion and her messages were clear and concise, with the opportunity to go deepr if I didn't understand waht the Records were communicating.  Even in the opening meditation, I felt layers of stress melt away, and I have new supportive practics based on guidance from teh session."  – Adi, Israel
"My session with Stephanie was very detailed and fascinating. I discovered why I don't like things around my neck – I was strangled in two past lives, I discovered who I was in one of my past incarnations, and my overall life purpose in this life has become clear." – Uri, Israel
"It was like a culmiantion of a bunch of beautiful 'aha' moments that deeply resonated on a soul level!  It was teh perfect reminder that I'm on the right path.  And I needed that."  – Jasmine, Aus