MASSAGE – THE ART OF T0UCH
Each session is tailored to your body's needs. Body awareness brings clarity intuition easiness and connection with your own healing power. You may experience dynamic movement to free your joints, gentle touch to sooth your nervous system and deep relaxation dropping into stillness. Integrates strength with sensitivity. Your body and breath guide our session. Together we meet the divine mystery that is you.
Relax into the touch of the healing light and love of an evolving universe. Intuitive Massage is without structure, an intuitive massage that combines all techniques and tools with the deep intuition of what the body and the subtle body need in the now moment.  Each massage is very different and with the invocation of the energy of each client. To the island of your body, massage brings a nurturing atmosphere of love harmony and holistic flow. Cultivating a nurturing space I employ a range of pressure from firm to feather light touch integrating energy and with approach work with meridian systems, freeing trapped energy as well as releasing muscular soft tissue and bone. Moving in an intuitive dance, weaving different strokes and styles together with the intention of guiding your awareness softly to the present moment where all healing occurs. Presence is timeless, nevertheless, longer sessions allow more profound healing. Moving from acceptance and wholeness in acknowledgement of who you truly area.
GR0UND & RELAX INT0 Y0UR B0DY
Lomi – Lomi Hawaiian Massage
Swedish Massage
Thai Massage
Deep Tissue Massage
Reflexology
Chi Nei Tsang Stomach Massage
L0MI-L0MI HAWAIIAN MASSAGE
Lomi-Lomi is a Hawaiian massage, given in fluid, rhythmic motion using the forearms as well as the hands. Some people have described this as feeling like gentle waves moving over the body. Another feature is that different parts of the body may be massaged at the same time, leaving symmetry behind. This assists the recipient in totally relaxing as it is impossible or at least extremely difficult for the brain to focus on the two different areas at once. By not working on areas in isolation a deep sense of balance and harmony is achieved. Under body and full body strokes also help to free the energy, make the body soft, promoting free and abundant flow of life energy in the recipient. According to Huna philosophy, energy also gets blocked in the joints. Gentle stretches of the body and gentle rotations of the joints are therefore also incorporated to assist the release of tensions and assist the flow of energy, once again not forcing, but feeling the level of the clients resistance or comfort. The masseuse may also hum at various points during the Lomi Lomi as the vibrating and amplified energy that results also aids the release of blockages, and many movements are in the symbol of infinity and zeros.
SWEDISH 0IL MASSAGE
Swedish Massage is long slow flowing strokes using deep nurturing touch. It is gentler and focused on relaxation and circulation, bringing the energies to the center of the body.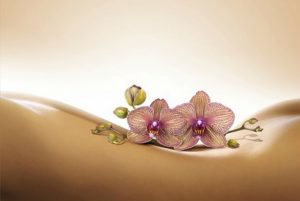 THAI MASSAGE
Thai massage is a revitalizing fluid dance between therapist and client using active breath, stretching, acupressure meridians and a variety of touch textures like brushing rocking chopping and cat like kneeding. My style is a fusion with 3 different Thai massage courses in Pai and Chang Mai, Thailand and influenced over many years of movement and dance studies and yoga which focuses on energy body opening to balanced full flow of life force bringing awareness to subtlety and nuance.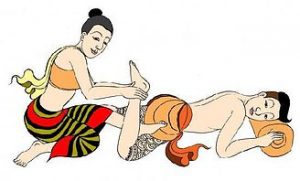 REFLEX0L0GY
Reflexology approaches tension in body by reaching muscles organs and glands through manipulation of the feet (and hands and ears). The feet are a mirror of a body's architecture and when effectively stimulated can help soothe and heal. The feet often tell a story to bring into harmony and balance very grounding and as good as a full body treatment.
CHI NEI TSANG
Chi Nei Tsang is an ancient form of detoxifying, energizing, abdominal massage.  It blends Chinese and Thai massage and meditation techniques, making it truly different from any other healing modality. Chi, the life-force energy, moves through the body's internal channels, nervous system, blood vessels, and lymph glands. These systems concentrate and cross paths in the abdomen, which acts as their control center. Tensions, worries, and stresses of the day, month, or year accumulate and are seldom dispersed and this can be an intense massage, to be done at' east three hours after a meal.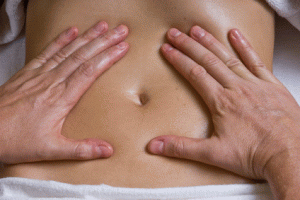 MERMAID MEDICINE – WATSU AND WATERDANCE
Mermaid Medicine is all about the water – it is a gentle form of body therapy performed in warm water, (around 35°C.) It combines elements of massage, joint mobilisation, shiatsu, muscle stretching and dance. The receiver is continuously supported while being floated, cradled, rocked and stretched and taken to the depth of the underwater world.
The deeply relaxing effects of warm water and nurturing support, combine with Watsu's movements, stretches, massage and point work, to create a bodywork with a range of therapeutic benefits and potential healing on many levels.  Ajna learned Watsu with Harold Dull, the creator of this form of therapy.  Ajna furthered her studies of water therapy with Aguarhara and Waterdance, both techniques which take the receiver under the water.  This adds the element of pranayama, breath exercises and results in a feeling of not knowing which way is up or down, an anti gravity deep understanding of re entering a womb like space, as Ajna sensitively accompanies the movement impulses and unwinding of the receiver.  Moments of stillness alternate with rhythmical flowing movements, which free the body in ways impossible on land. The warm water relaxes the muscles and supports the spine. With this support and without the weight of the body, the spine, joints and muscles can be manipulated and freed in a way unique to water work. The effects include a very gentle, yet deep stretching and a release of muscular and joint restrictions, along with a state of deep relaxation, which encourages the release of stress and tensions.  It is finding countless applications in therapy, aiding recovery from injury, relieving muscular and joint pain and encouraging movement and flexibility

Each session is tailored to your body's needs. Body awareness brings clarity intuition easiness and connection with your own healing power. You may experience dynamic movement to free your joints, gentle touch to sooth your nervous system and deep relaxation dropping into stillness. Integrates strength with sensitivity. Your body and breath guide our session. Together we meet the divine mystery that is you. BOOK NOW: